Rockstar has announced what you can expect from Red Dead Online's next big update, and it seems especially lucrative if you're a morally dubious player.
As part of the early summer update coming to Red Dead Online, Rockstar has announced a suite of new features and bonuses are heading to the game.
This update appears to be what was teased as a 'criminal underworld' update a few weeks back. Headlining the summer patch is a feature that will allow you to rob homesteads across the five states in Free Roam, as well as open up new avenues for personal enrichment.
This is a good tactic for players that want to earn some cash without any upfront costs, it would seem, and will provide role-players with an unscrupulous way to plague the Wild West and laugh in the face of lawmen.
Further to that, Rockstar has outlined that you'll be able to earn 1.5X RDO$ on all sales of complete Collectible Sets, and you'll net double role XP for discovering Collectibles, too, thanks to the Red Dead Online bonuses this week.
If that's not enough for you and you're hungry for more RDO$ and XP, you can earn a bonus to each in the following modes: Hostile Territory, Name Your Weapon, Plunder, and Team Shootouts. Additionally, simply win a mode in the Featured Series this week and receive a Reward for a free Hat up to Rank 15 (you have until June 16 to complete this).
This week in-game, you'll find a selection of discounts, including 40% off the Pennington Field Shovel, the Horse Lantern, the Metal Detector, the Refined Binoculars, and all Gunbelts, plus 30% off all Collector's Role Outfits, all Criollo Horses, and the Aguila Machete.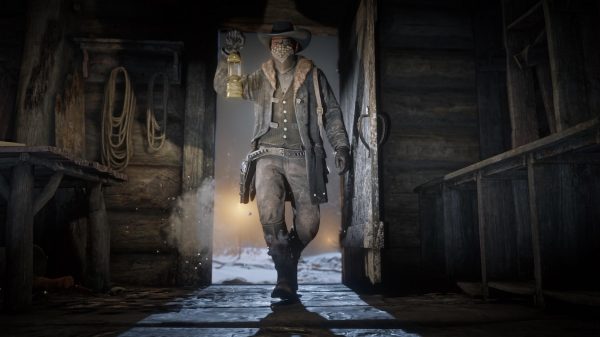 Finally, if you're a member of Twitch Gaming, you can claim some bonuses inside Red Dead Online. Connect your Rockstar Games Social Club to your Prime Gaming account to get a free Emote, plus Offers for 30% off the Bar Expansion and a Novice or Promising Moonshiner Item of your choice. You need to connect accounts by July 5 to redeem any of these items.
Since its launch back in November 2019, Red Dead Redemption 2 has sold more than 36 million copies, and Rockstar released a standalone version of the game's online mode – Red Dead Online – at the end of 2023.