The past of video games started as early as the 1950s and 1960s as computer scientists began planning simple games and recreations on mainframe computers. Until the 1990s, the proper boom of videogames started with 3D models being incorporated.
Playing games seems easy if you are a gamer; however, it can be a daunting task. The wide variety of gaming consoles, peripherals, rules, and titles feels like an impossible task. You need a proper gaming plan and a fast internet connection most importantly so we recommend you to see CenturyLink internet deals for a fast and smooth experience.
Following are our top 5 picks of the best video games of all time based on reviews and overall scores. Let us get into it without any further delay.
1. Grand Theft Auto V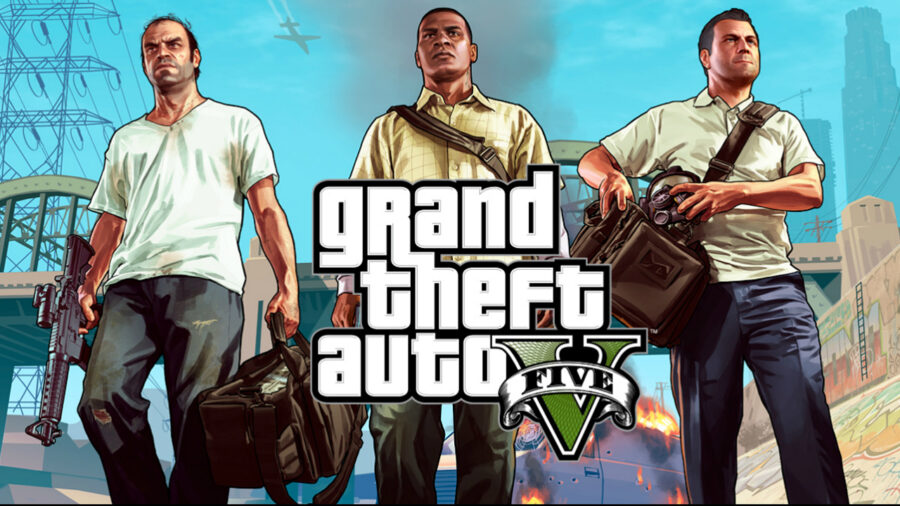 Grand Theft Auto V is something, it's a game with incredible, meticulous detail. Start it up and choose one street. Examine the unique shopfronts, which aren't seen in the world. A technological giant and a constant game of fun that never ends. It is not surprising that Grand Theft Auto V is one of the most popular games ever created.
Plot
Los Santos: a straggling city that is sweltering with sun and brimming with stars, celebrities, and self-help gurus who were once popular with people across the Western world, but now fighting to remain relevant in a period of economic instability and low-cost reality television. In the middle of this chaos, the three unique criminals plan their chance to survive and succeed. Franklin is an aspiring street hustler seeking tangible opportunities and serious cash. Michael is a professional, ex-con whose future is less optimistic than he imagined it would be. Trevor is a violent gangster who is driven by the chance for a cheap high as well as his next big win. With limited options, the group is forced to risk everything for daring and adventurous thefts, which could put them in a position for the rest of their lives.
Supported Platforms: PC, Xbox One, Xbox 360, PlayStation 3, PlayStation 4
2. The Legend of Zelda: Ocarina of Time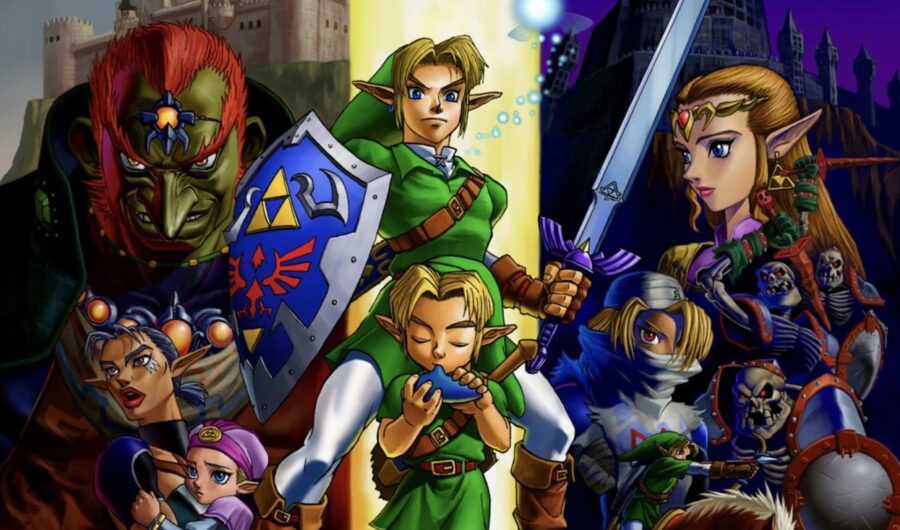 We can talk about anything regarding The Legend of Zelda: Ocarina of Time, it is one of the most memorable games ever created. It not only redefined action/adventure games but also revolutionized the way that the industry looked at 3D fighting and adventure. An epic story that brought new characters, new mythology, and constantly expanding timeline theories
Plot
Ganondorf, King of Gerudo Thieves, deceives the link as a little boy. The villainous human exploits Link for access into the Holy Realm, where he puts his hands in the soiled Triforce and turns the gorgeous Hyrulean landscape into an infertile, savage wasteland. A link has a determination to correct the complications he contributed to creating, and with the aid of Rauru, his journey takes him through time collecting the powers that the Sages of Seven have.
Supported Platforms: Virtual Console, Nintendo DS, Nintendo 64
3. Tony Hawk Pro Skater 2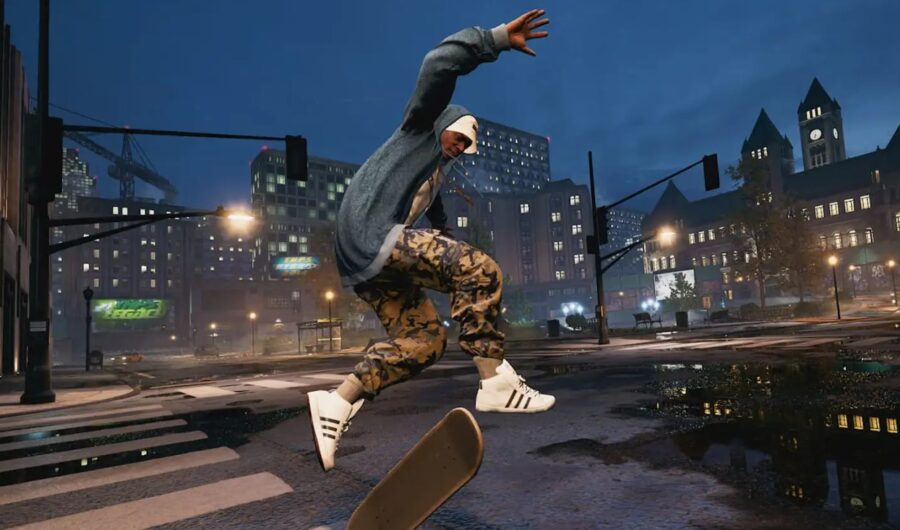 The moment that Tony Hawk Pro Skater came out, it was something that no one had ever heard of before. It felt so natural, with incredible music, and it seemed… incredible! There wasn't a single person who wasn't captivated by the cult of skating and gaming. Then came Tony Hawk Pro Skater 2, a significant improvement on the original in nearly every way you can imagine The popularity of this game skyrocketed in a manner that could have only ended with the ever-dwindling number of annual releases.
Plot
"Hawk's back — with innovation, pros, and tricks!' THPS2,' the legend rides on! Skate as legendary Tony Hawk or any one of twelve other pro skaters. Make your personalized skaters. Different play modes include 1-Player, Free Skate, and Career modes, and 2-player modes such as Graffiti Tag, Trick Attack, and Horse. Fabricate your custom skate parks with the real-time 3D park supervisor."
Supported Platforms: Dreamcast, Mac, Game Boy Color, Game Boy Advance, Xbox, iOS, PC, PlayStation, Nintendo 64
4. Red Redemption 2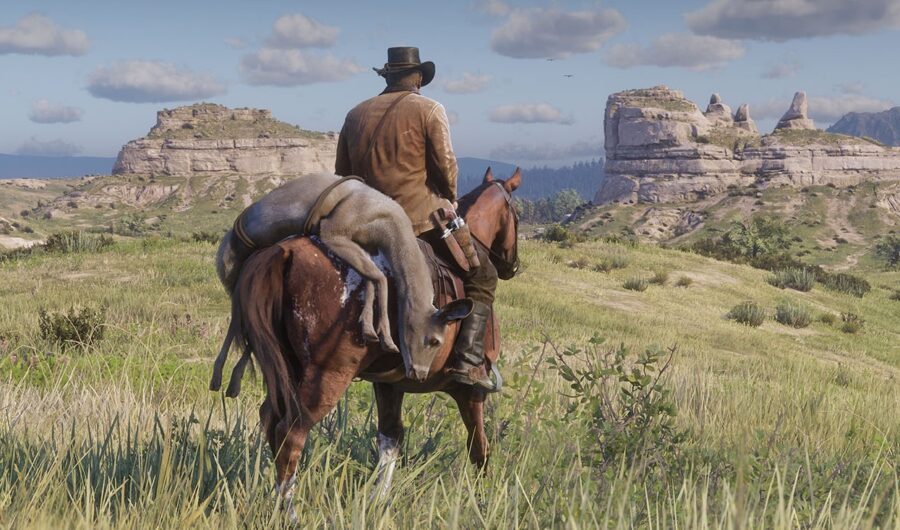 An expansive Western that competes against Grand Theft Auto V as one of the most open-world gaming accomplishments, Red Dead Redemption 2 is a game with rare size and of even more rare quality. An exquisite tribute to a dark era, RDR2 combines Rockstar's most authentic and real-life open-world ever, with the most authentic storytelling yet filling any gaps with an incredible range of intricate systems and almost endless new gameplay opportunities.
Plot
Red Dead Redemption 2 is a thrilling tale of the American's rugged heartland. The expansive and atmospheric world is the basis for a new game with online multiplayer. The final phase of the Wild West era has started. Following a robbery that turns out badly in the town named Blackwater, Arthur Morgan and the Van der Linde gang are compelled to escape. National agents and some of the most skilled bounty hunters gather around them, and the gang is forced to take, steal, and fight their way through the rough heartland of America to make it through. As the rifts in their internal splinters grow more severe, they threaten to split the gang; Arthur must decide between his values and dedication to the group who praised him."
Supported Platforms: PlayStation 4, Xbox One
5. The Legend of Zelda: Breath of the Wild
This new game has averted the semi-linear, borderline predictability route of the 3D Zelda games that preceded it to adopt an exciting, crazy fresh approach that lets players explore what they like in the way they like and in any sequence they choose. It combines an open-ended quest structure and the capacity to roam around a vast, stunning, fascinating, and beautiful world with no rules.
Plot
Just forget everything you've ever heard regarding The Legend of Zelda games. Enter a realm of exploration, discovery, and adventure with The Legend of Zelda: Breath of the Wild, an innovative new game from the critically acclaimed series. Journey across landscapes, across forests, and even to mountain peaks as you learn the fate of the once-great Kingdom that was Hyrule in this adventure that is open to the air. Explore the wilderness of Hyrule in any way you want.
Supported Platforms: Switch, Wii U
Conclusion
The above mentioned are the top 5 games of all time that you need to play if you haven't played already and we hope you find our list compelling enough to jump on your next gaming marathon.